Worcester Historical Society General Store

For shipping costs, please contact us at
info@worcesterhistorical.org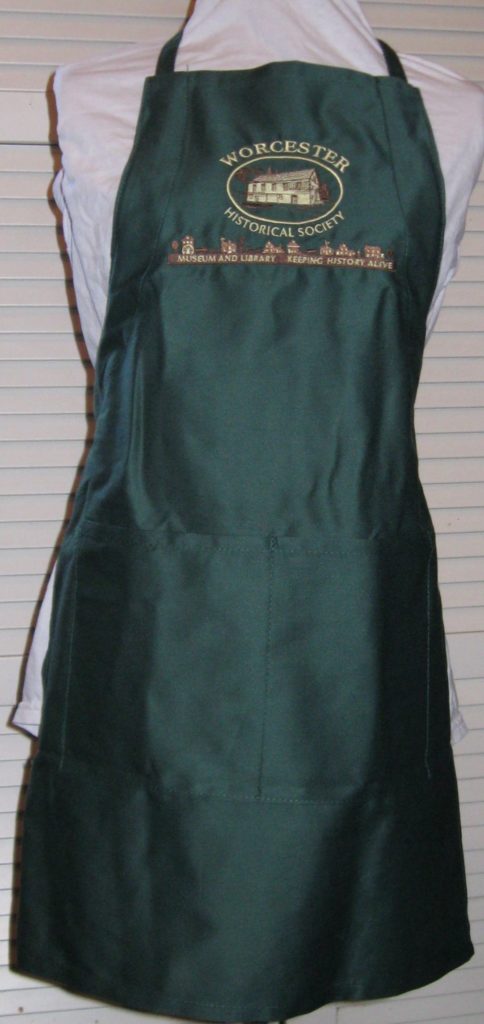 WHS Apron     $25
Hunter green with WHS logo. Ties are adjustable; fits small to X-large. Two front pockets. Machine washable.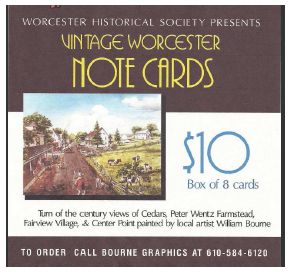 Box of 8 vintage Worcester note cards      $10
Contains two each of Bill Bourne's turn-of-the-century views of Center Point, Cedars, Fairview Village and Peter Wentz Farmstead.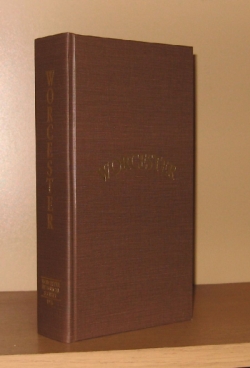 A History of Worcester Township     $45
The 556-page book tells the story of Worcester — its inns, villages, churches, schools, mills, and residents — from the time of William Penn to the Bicentennial, including an index to over 200 pages of information on historic homes. This beautiful hardbound volume was first published in 1978 and is now in its third edition.
---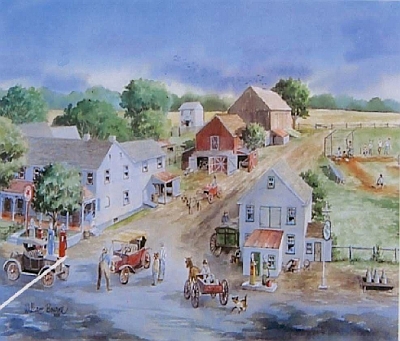 Cedars           $45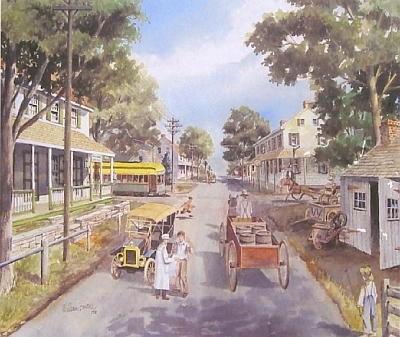 Fairview Village           $45
Limited-edition lithographs of original watercolors by Worcester artist William Bourne.
---
---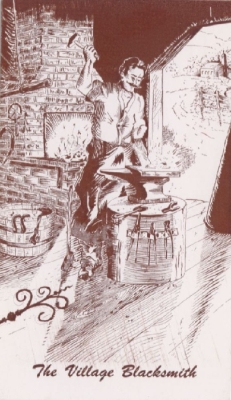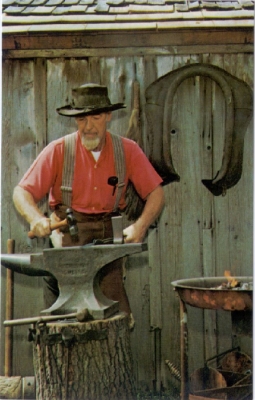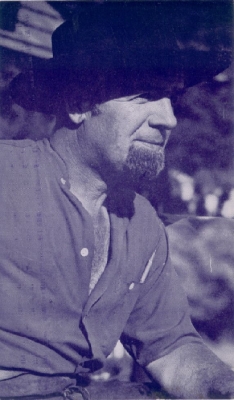 Village Blacksmith Postcards     3/$1.00
This set of three postcards commemorates Worcester's village blacksmith, Harry Houpt, who made decorative cast and wrought iron pieces in his Ironmaster's House and Museum, next to Worcester Elementary school on Skippack Pike, for 40 years.
---